STIMULATE CREATIVITY WITHIN THE WORKPLACE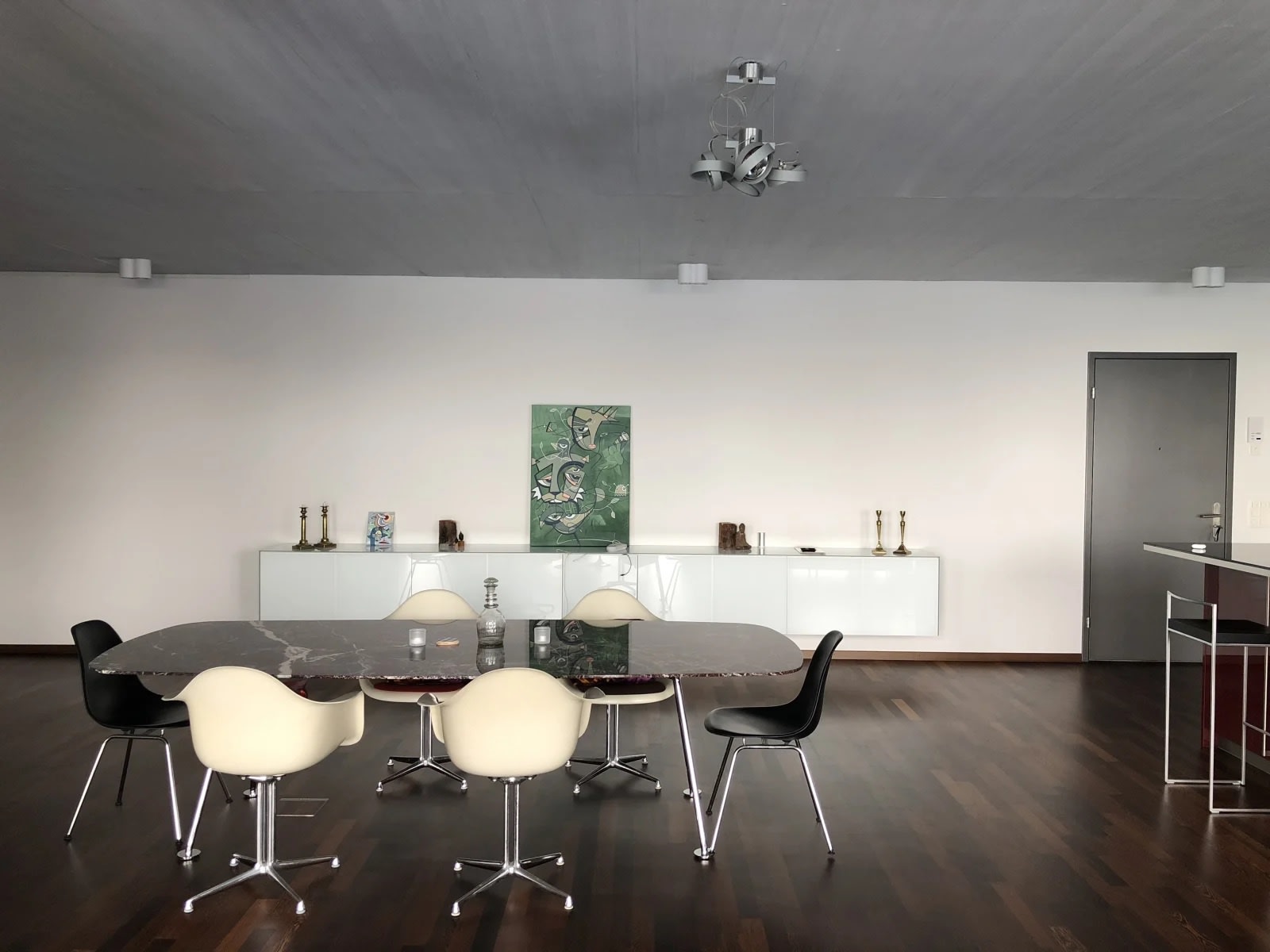 Displaying innovative art can lead to more innovative ideas. This is because our brains are primed for enjoying art. The act of looking at art refreshes us and could even boost creativity. In the workplace, employees feel a sense of motivation and inspiration working in an office that visually illustrates innovation and creativity. Therefore, art is the ideal channel to exactly that!
BOOST PRODUCTIVITY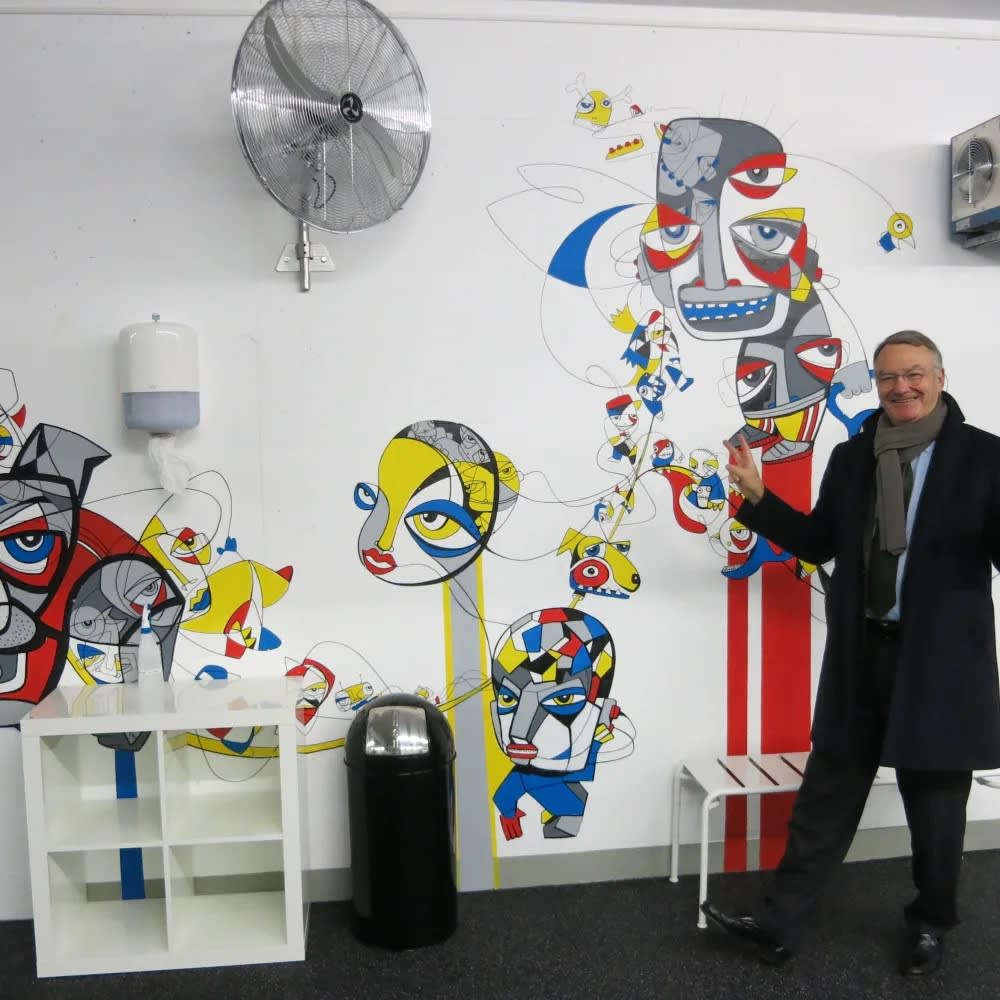 In a study conducted by the University of Exeter, subjects were asked to do an hour of work in four different environments ranging from the bare basics to an enhanced workplace with art and plants. The result showed that employees worked 15% quicker in these enhanced environments. They were also 32% more productive if they also had personal input on the art in their surroundings.
Art is an investment move in your company! Rather than trying to artificially force people to be productive with 'inspirational' slogans or clichéd images of achievement, genuine works of art or photography can naturally encourage motivation and inspiration naturally!
RE-FOCUS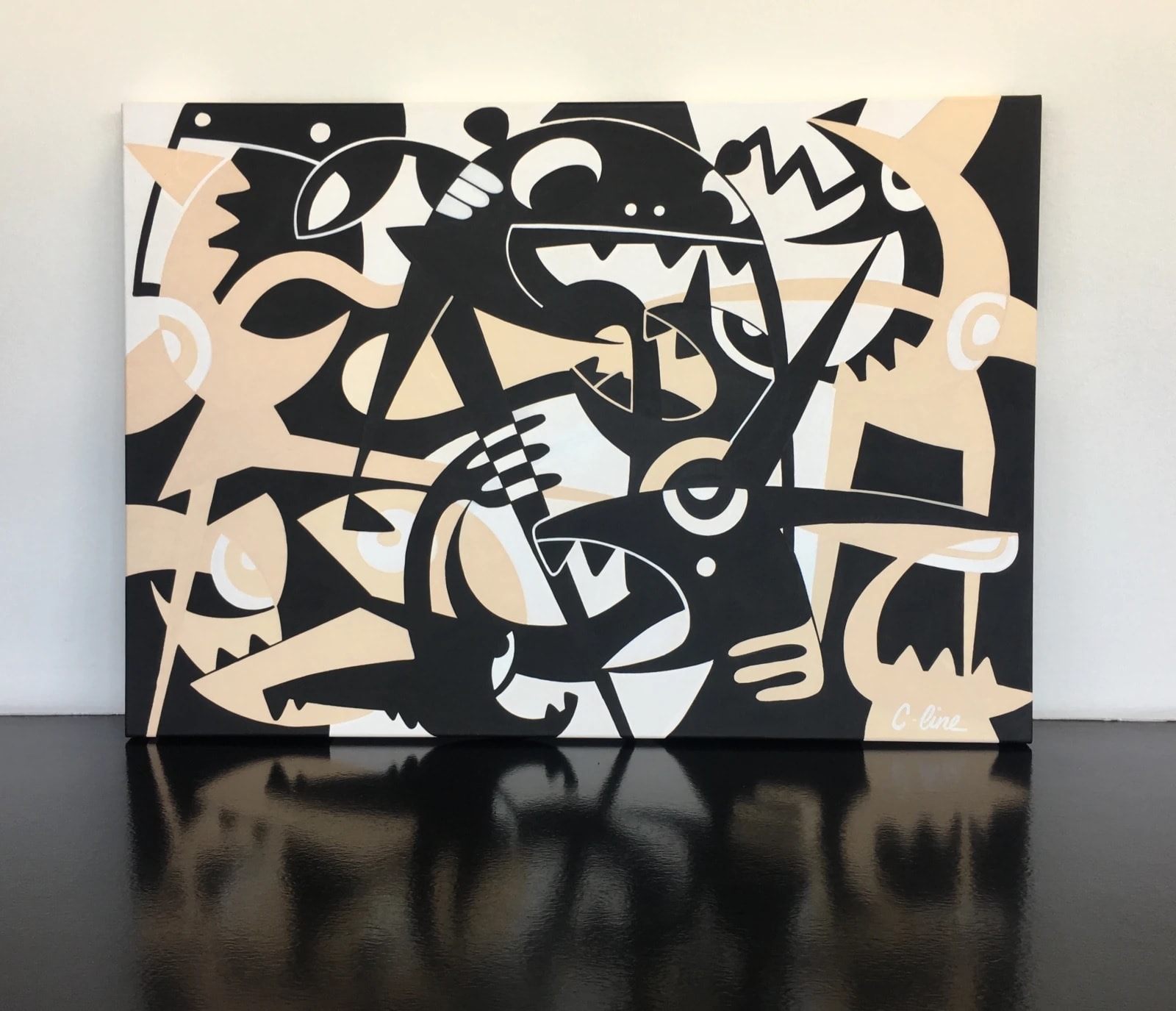 In today's time, we're forced to stare at a screen all day long. Having a reason to look away and to re-focus may reduce fatigue, headaches and the effects of eyestrain in the long term. Artwork is the perfect reason to look a way for a second and allow your eyes to readjust.
Regularly changing what's on the walls or displays in your office may encourage your employees to break from their screen and give their eyes (and mind) a quick break.
THE ATMOSPHERE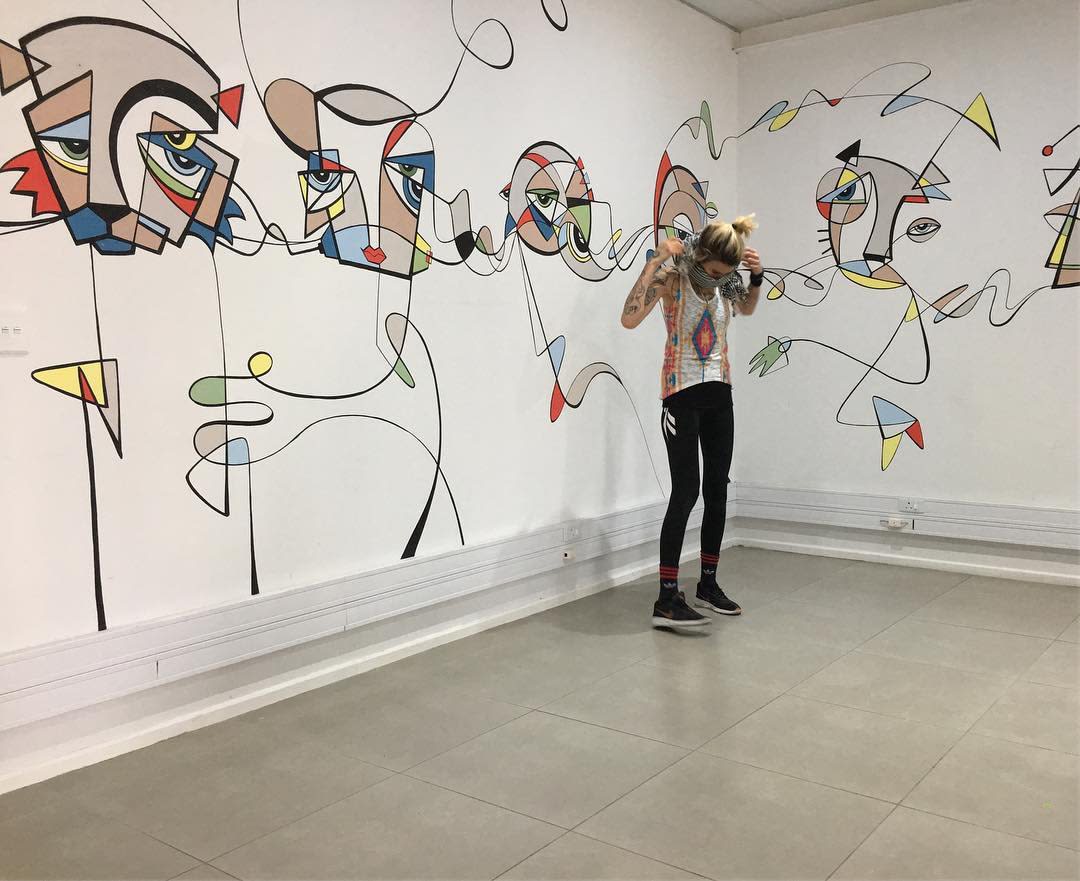 I believe that art makes the world a better place. Having art in a room can instantly affect the overall atmosphere of the room. You can easily set the tone of the office and turn it into a more productive workspace. Furthermore, art is often used as a conversation piece which makes your company more inviting.
For offices with a large and open floor plan, art is effective in making up for the blank, boring spaces. In a sense, it can define it. Whether you're aiming for a relaxed, productive or inviting environment, art is the easiest way to create an atmosphere. Inspiring and interesting artwork creates talking points, stimulates discussion and encourages innovative thinking. Feature walls can also be converted into galleries or murals easily.
BEYOND YOUR STAFF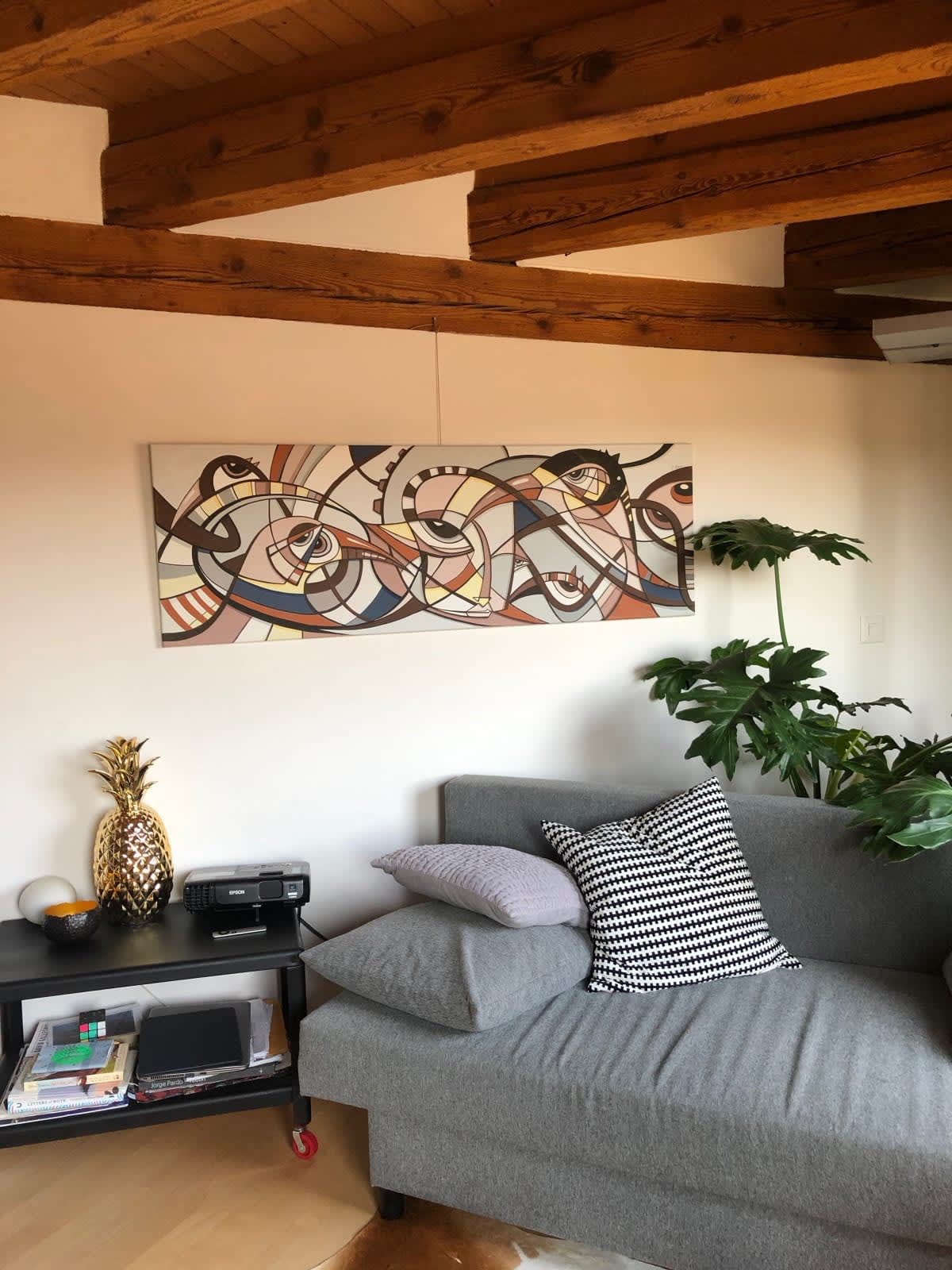 Art speaks volumes about your company. It makes your business look good, literally and figuratively! After all, a picture is worth a thousand words.
If you have an office that often receives visitors, you might want to consider adding some art to improve their experience. This is one of the easiest ways to impress your clients as well as assist in showcasing your company's image. Additionally, your clients may even feel a sense of calm or happiness when they are in your waiting room or reception, which makes the wait more bearable!
This can do a lot to increase the positivity of your clients and they might feel more at ease when they come in for an appointment or an important meeting.
INSPIRATION
The cool thing about art is that it showcases talents of the artists that have created the pieces. This can be incredibly inspiring for your staff as they appreciate the work of others and compare it to their own work. Therefore, many offices are opting impressive pieces of art to try to inspire their staff. However, think carefully about what you want to inspire your staff to do as different art pieces may invoke different outcomes. So be weary when you're looking for a canvas piece or perhaps planning an art mural.
ART IS TIMELESS
Let's be honest, art is cool right now. There's a new focus on creating fun, exciting work environments to entice the best and brightest employees. Previously, classic, serious and bare office walls were the status quo however, those creative and innovative workspaces are in.
The impact of art in the workplace is often underestimated. Many base this off the aesthetics of the office, but, the impact of art is more than what meets the eye!
Looking to transform your office or workspace? See my available canvas art pieces and whole wall paintings that will suit your vibe. Add something unique and special to your workspace today. I create commissioned work from across the world. Contact me today to breathe some life into your spaces!