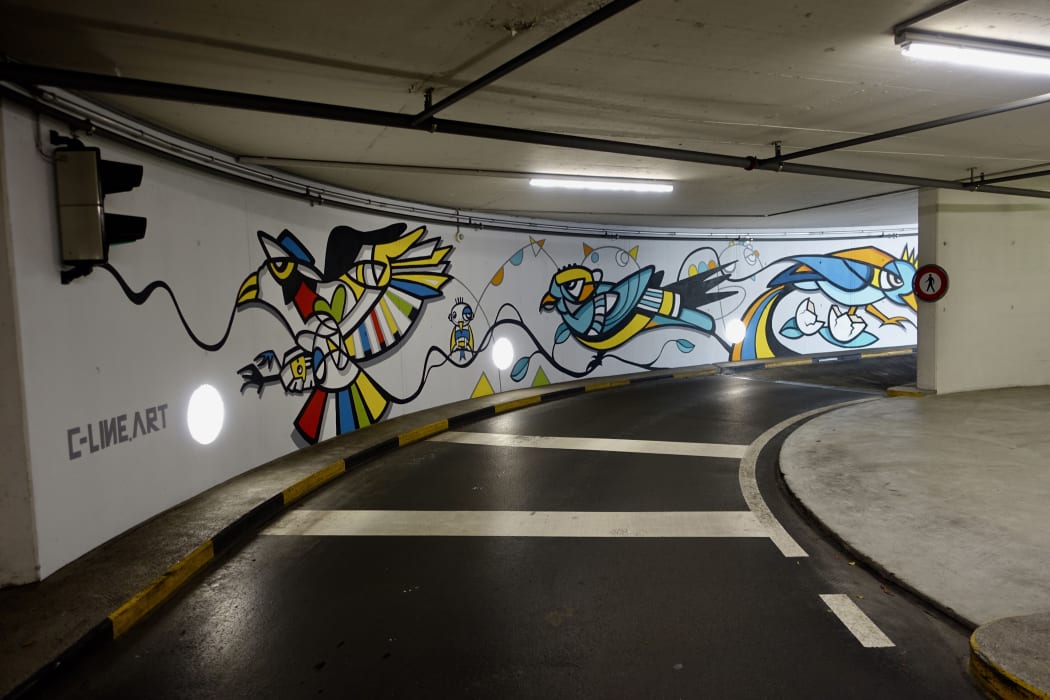 About the Goldbach Center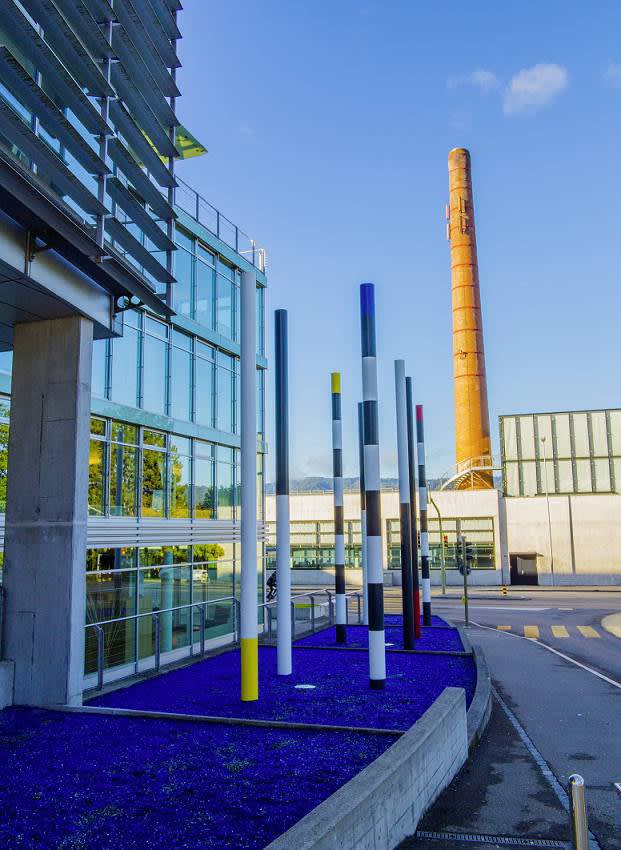 Founded over 140 year ago, the original Goldbach Center building housed the Terlindens textile cleaning company. With the growth and renown of the Terlindens company, the building was rebuilt and the structure we see today was erected. The 42-meter-high chimney in the converted boiler house and the shape of the 75-meter-long Goldbach Center are still the only external reminiscences of the past.
Located in Küsnacht, it has become a hub for local art and culture. Still housing the familyrun textile cleaning company, the building also boasts many other tenants, a restaurant and numerous artworks.
Having run the building and company for 6 generations, the Terlindens believe that closeness in business and family is intertwined.
Other Artwork
Well-known artists exhibit their works at the Goldbach Center Gallery. In fact, the lobby is open Mondays to Fridays from 7am to 6.30pm and visitors are always welcome.
The center is also an art muse for other pieces of art such as the Chromatic Circle of Johannes Itten illustrated by Ritchie Riediger. This art piece consists of a glass roof based on the colour wheel by influential artist, Johannes Itten (1888 – 1867). This colour wheel uses the three primary colours: red, blue and yellow as well as their mixtures which result in 12 stunning colours.
With its division and dynamics, the 'Farbkreis' is a model for the colour distribution of the stunning glass roof of the former boiler house on the lake side of the Goldbach Center. What's more, the Farbkreis was installed on the occasion of the 100th anniversary of the Bauhaus.
This isn't the only piece of artwork at the Goldbach center, more of Ritchie Riediger's art is located in the entrance hall, and other artists have exhibited inside the building.
Birds – C-LiNe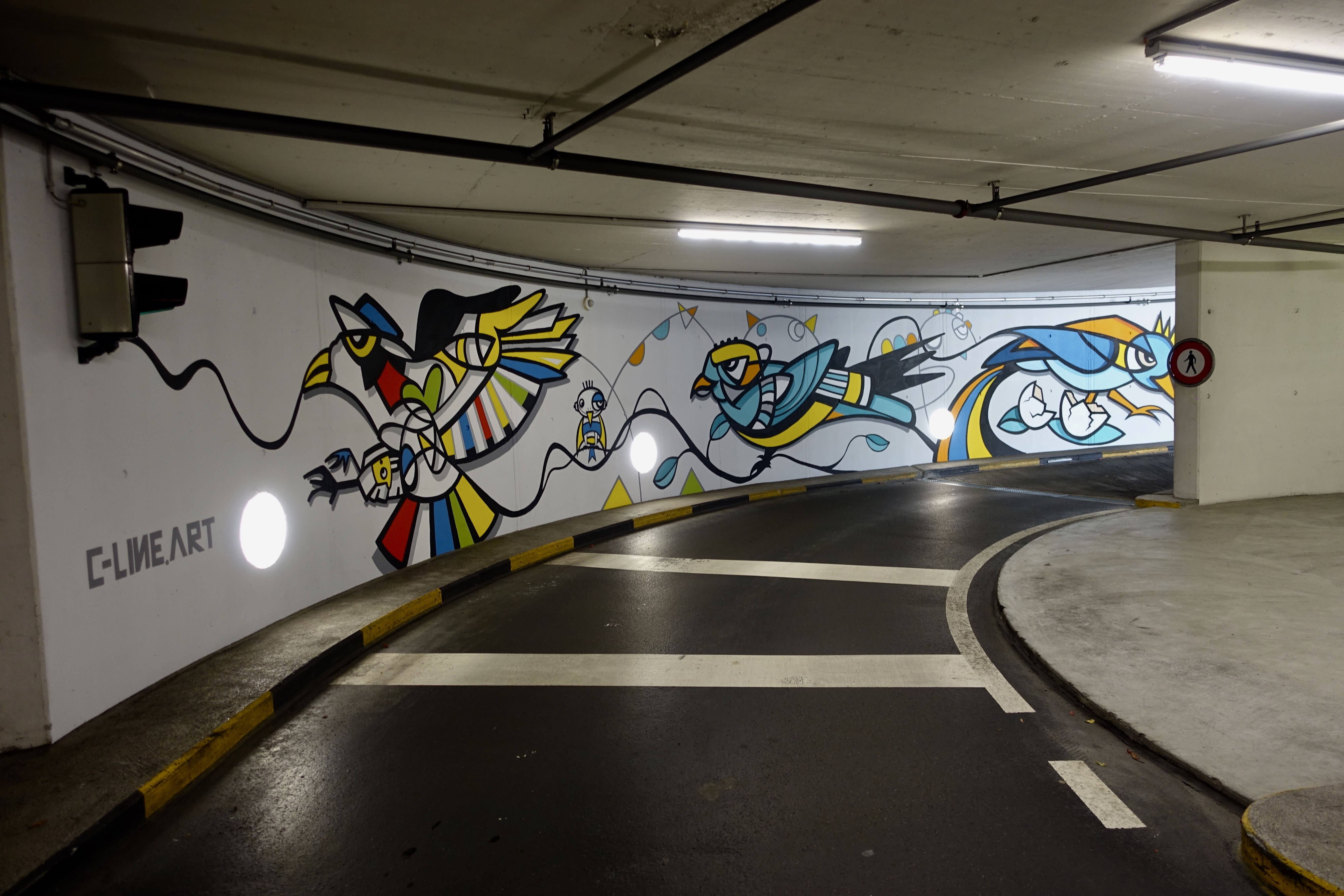 My recent artwork at the Goldbach center is by the building and corresponding artwork itself. Most of the constructed art is in complementary colours (such as the Ritchie Riediger's Farbkreis). For this very reason, the first and last birds are also kept in these colours so that they complement the building. Together with Max Terlinden, I have worked out the concept of birds and colours.
I am currently working on the fifth bird on the exit of the underground car parking. Stay tuned to my social media platforms and website for my final piece at the Goldbach Center!
Are you interested in adding some of my art in your home, workplace or otherwise? Contact me today for your very own C-LiNe art commission!